Services we Offer
Contact us 1-855-473-4778
First Response Plumbing is a Family owned business specializing in plumbing, sewer and drain solutions. With over 20 years of experience, First Response Plumbing provides guaranteed professional workmanship, and quick, cost effective repairs throughout Broward and Palm Beach Counties.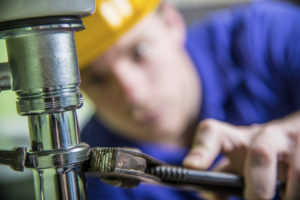 Our family has been providing professional plumbing services in South Florida since the 1950's. We are proud to carry on the family tradition as third generation plumbers. We understand how to provide expert plumbing solutions with first class customer service. "If you're available when your customers need you and you offer options with affordable prices, they will continue to call every time, ". We take great pride in our work and we make the extra effort to know our customers and understand their needs.
With the first call you can tell we have knowledgeable, courteous, and reliable staff and will promptly and thoroughly diagnose your plumbing, sewer, or drain problem. We provide quick and cost effective solutions, and repair the problem with guaranteed professional workmanship. Some of the many services we provide include:
Sewer Backups/ Sewer Blockages/ Sewer Clogs
The aging homes in the Palm Beach County and Broward County areas we find ourselves with aging sewer lines. Some times its just that "too much toilet paper flush", but sometimes its the "really tall tree in the front yard sitting on the pipe problem" or sometimes it just really needs to be cleaned. Whatever the issue, we can handle it.
Water Heater Repairs / Water Heater Replacements
No water heater is too big or too small we handle them all. Whole house standard heaters to tankless water heater systems. We also install or repair entire building or community heating systems. We repair/replace any brand including: Rheem water heaters, Ruud water heaters, A.O. Smith water heaters, American water heaters, Bradford White water heaters, State water heaters, Kenmore water heaters, Lochinvar water heaters, Eemax tankless water heaters, Rinnai tankless water heaters, etc…
How old is your water heater? check here to find out.

Whole House Remodels / Building Renovations
Looking for more room or need a bathroom or kitchen updated? Start with a clean slate or just move it where you really want it. We are able to handle any project big or small. We can work with an owner with an imagination or a contractor with plans. Bathroom renovations, kitchen renovations, laundry room additions or whole office buildings we can help!
Septic Tank Service and Repairs /Drainfield Repairs and Services
Is your septic system not working properly? Is your septic system sized properly? Let our technicians take a look. Most septic systems can be repaired with a little T.L.C. It is common for companies just recommend replacing a system. Why not just fix the issue? Typically drain field fails come from a blockage. Before you give up, give us a call.
Sewer Repairs/Replacements/Tunneling
We have developed a technique to replace sewer lines without cutting open your floors. This technique saves your home from devastation and your business from down time.In return this saves you both time and money. Your home and business operate with 100 percent efficiency while your entire plumbing or sewer system is being replaced under your feet. Imagine replacing your plumbing without having to move out or without waking up with your home torn apart.
Gas Line Repair/Gas Line Replacement/New Gas Line Installation
Thinking about installing a new gas stove, we can help. How about gas clothes dryer, gas water heater, gas pool heater, gas fire pit, or just a really nice gas BBQ for the summer? We install Natural gas. We also install Liquid Propane (L.P)gas lines, as well.
We also provide a variety of other services including:
Sewer line replacements
Emergency drain cleaning
Leak detection
Septic tank cleaning
Sewer line repairs
Leak repairs
Water line replacements
Water heater replacement
Bathroom renovations
Kitchen Remodels
Whole house renovations
Contact Us for More Information 1-855-473-4778