When business is in need of a commercial plumber, it often means something significant has gone wrong or requires a very special kind of expertise. Our family-owned and operated company has more than 20 years of experience in the plumbing industry, and our professional come with the highest recommendations. Our reputation is that of a highly skilled and thoroughly knowledgeable team of professionals available around the clock.
Commercial Plumber
Earning the credentials necessary to operate at the highest level as a commercial plumber means we have a unique set of skills, knowledge and expertise to be of a service to all types of businesses.
From:
The relative simplicity of water leak repairs
Clogged toilets
Complex issues of sewer line repair
water line replacement
drain cleaning
All types of preventative maintenance, no job is too big or too small.
We provide expert service in every kind of plumbing project we do.
24-Hour Service
In today's non-stop and 24-hour-per-day world, we're acutely aware of the diverse needs our community businesses require. Our commercial plumbers are constantly being trained to stay abreast of the latest information in industry technology and repair/replacement techniques. We proudly offer the highest standards of service for commercial needs. This includes immediate response to restaurants for drain cleaning, bathroom and sewer repair, grease trap issues, and hot water heaters or tankless systems for businesses of every size. We too care about getting your business backup and running.
Serving the Business Community
There are a wide variety of new businesses popping up. We recognize their needs for new plumbing installations that include all types of fixtures, including sinks, toilets faucets and water heaters. We understand the immediate needs of fast food restaurants that never close. Many remodeling projects and ongoing business upgrades may require attention to plumbing details like repiping, corrosion, leaking sewer and water pressure problems. Whatever your business is or your plumbing needs may be, we can handle it. Rather than dealing with a company that is treating you like just some number, we treat you like our priority.
Excellence
We are the leading commercial plumber in the area. We maintain the highest level of excellence in our work and our customer service. Every one of our individual plumbers is bound by our strict code of conduct. The Best of the Best carry our name and are guaranteed to be clean, honest, courteous and uncompromisingly professional in every way. Whether you choose us to completely remodel a bathroom, kitchen or restaurant service area, you can be absolutely certain you'll receive the finest service and the highest quality workmanship available. With this dedication to your project and the eagerness to get it done! Therefore leaving you with the tougher questions, like what color do you paint the walls?
We Do It All
Serving as a commercial plumber isn't just our family business; it's our way of life. We work smart to maintain our skill set as well as our proud reputation as the best. From a good old-fashioned plunger to our state of the art leak detection equipment. We are prepared to offer you every tool and service available to the finest plumbers in the world. Although the price of your project may be subjective, we are competitive with all of our reputable competitors. At First Response Plumbing, we live and breathe by our mantra that no job or customer is too big or too small. When it comes to plumbing we do it all.
We are a 24/7 commercial plumber proudly serving from Fort Lauderdale, Boca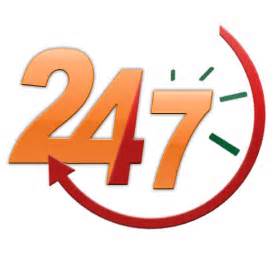 Raton and West Palm Beach and the surrounding areas.
Contact us (561) 477-6161
State License's CFC1428605 & CMC1250243